| | | |
| --- | --- | --- |
| Stoneleigh Park Road to be closed for repairs | | |
Written by County Councillor Eber Kington
Saturday, 15 February 2014 15:59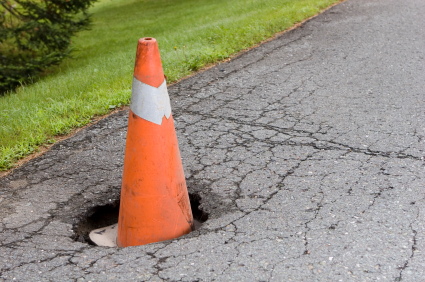 There are a couple of sections on Stoneleigh Park Road that are in a very poor state and will only get worse with the inclement weather.  Basic pothole repairs would normally be carried out on these sections, but these would not be durable. Therefore the road will be closed for five days so that the surface can be excavated and patched in small carriageway sections outside property numbers 99 to 113.
This will provide enough resilience until the commencement of major repairs planned for Stoneleigh Park Road under the Project Horizon programme later in the year.
The road needs to be closed because of the location of the works, in the middle of the carriageway, rather than scale.
| | | |
| --- | --- | --- |
| Lidl acquires Organ and Dragon site | | |

Monday, 10 February 2014 20:56

The German supermarket chain, Lidl, has acquired the site of the former Organ and Dragon inn following the unsuccessful attempt by KFC to turn the former pub into a restaurant with takeaway. The planning inspector upheld the decision by Epsom and Ewell Borough Council not to grant permission to allow the sale of takeaway food because of the adverse impact on the traffic at the busy junction of the A240 and A24.

Lidl have bought the site from KFC and have written to nearby residents offering to purchase their homes, presumably with a view to improving access to the site to address the traffic concerns that scuppered KFC's plans.

Apart from the fact that Lidl plans to demolish the existing building with a view to opening a supermarket on the site, no other details or plans are available.

How do you feel about having a Lidl supermarket on the site? We'd love to hear what you think.

| | | |
| --- | --- | --- |
| Nearly New Sale and Children's Craft Event | | |

Written by Natalie and Michelle from Surrey Mums Online

Saturday, 25 January 2014 18:31

Buy nearly new items - children's, adults and homeware - from local Mum's. Plus you can purchase new gifts, cards and crafts from local businesses too.

There will be a face painter, toddler area and refreshments.

Please come along and spread the word to your friends.

The event takes place on Sunday 2 February 2014 from 1.30-4pm.

Pick up a bargain and entertain the little ones!

The venue is the Scout & Guide Hall, 2 Dell Lane, Stoneleigh, Epsom, KT17 2NE.

For more info please contact Surrey Mums Online at This e-mail address is being protected from spambots. You need JavaScript enabled to view it or call 07900 600 237.

| | | |
| --- | --- | --- |
| Citizens Advice Bureau 75th Anniversary Quiz Night | | |

Monday, 03 February 2014 19:53

In 2014 Epsom and Ewell Citizens Advice Bureau (CAB) is celebrating 75 years of service to the residents of Epsom and Ewell having first opened its doors to clients in 1939. Records show that one of its early clients, a visitor to the town, called in to ask for the address of the local prostitute! That was one client the Bureau was unable to help.

However, CAB does now help with over 8,000 client cases a year and while the Bureau does receive some grant funding it still needs to raise funds to ensure is wide range of advice work continues and so on Friday 28 February CAB is holding a quiz night from 7.30pm at Ruxley Church - an excellent new venue in Ruxley Lane KT19 9JS.

Each £12 ticket includes a fish and chip supper or vegetarian option. (There is a no-food option costing £8). Please bring your own drink - there will be a donation bar available.

Please consider supporting the event, run by the usual Quiz Team of Les and Eber. For reservations or further details please contact Eber on This e-mail address is being protected from spambots. You need JavaScript enabled to view it or 020 8786 9271.

| | | |
| --- | --- | --- |
| Fire cover changes | | |

Written by County Councillor Eber A Kington

Sunday, 12 January 2014 11:53

Surrey County Council is consulting on a revised Fire and Rescue Plan which will confirm the decision to remove one pump from the Epsom Fire Station and locate a new one-pump Fire Station in Banstead High Street. Details of the proposals and an opportunity to comment can be found on the Surrey County Council website.

Surrey County Council's argument for the change is to create a fairer spread of cover across the county. However, in doing so response times to Epsom and Ewell 'incidents' increase from:

First Appliance 5 mins 58 secs to 6 mins 13 secs
Second Appliance from 6 mins 44 secs to 12 mins 17 secs

Crucially it does nothing for Cuddington and much of Auriol and Ewell Court where the response time for a first appliance is already averaging over 10 minutes. The on-line questionnaire highlights these points as you work through the document.

I have responded to the consultation (at the appropriate point in the survey) in the following terms:

The current average 1st appliance response time to the majority of Cuddington. Auriol and Ewell is over 10 minutes.  The new arrangements do not improve this and in some roads make the situation worse.

In addition the new arrangements increase the response time of the first appliance even where it is currently below 10 minutes and the response time for the second appliance will be nearly doubled to 12 minutes 17 seconds.

This is not a positive outcome for the community and I would suggest that the decision to remove the second pump from the Epsom Station be reversed or an alternative location nearer to Burgh Heath or Epsom be pursued.

Please take time to look at the website information and complete the on-line questionnaire – whatever your views on the proposals.

With all good wishes

County Councillor Eber A Kington
«
Start
Prev
1
2
3
4
5
6
7
8
9
10
Next
End
»
Page 4 of 13