| | | |
| --- | --- | --- |
| Epsom murder arrest | | |
Written by Fruzsina Toth
Thursday, 12 April 2012 23:57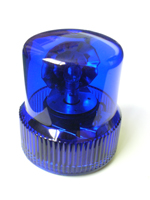 Detectives investigating the murder of Epsom man Winston Fernandez have arrested a woman in connection with his death.
The body of Mr Fernandez was found in a bedroom at his home in Longdown Lane North on the morning of Monday 13 February.
A 37-year-old woman was arrested at her home address in West Kensington last night on suspicion of murder and is currently in police custody.
Officers from the Surrey and Sussex Major Crime Team have also this morning executed warrants at two addresses in North West London and two addresses in Hertfordshire as part of the investigation.
A murder enquiry was launched on February 16 after a post mortem established that Mr Fernandez died from multiple injuries and his body had been in situ at the property for some time before it was discovered.
Officers have been building up a picture of the lifestyle of Mr Fernandez, who was 69 and lived alone.
Enquiries have established that in the months before his death, he had been using a number of escort agencies and it is believed he may have been visited by women employed by these agencies at his home address.
Read more...
| | | |
| --- | --- | --- |
| Nescot launches a job club | | |

Thursday, 08 March 2012 22:35

A new job club has been launched by Nescot. The aim of the job club, one of 2,500 in the country, is to help job seekers back into employment, offering free expert advice and training in a social and informal setting. The Job Club offers support with:

CV writing
Access to computers and email
Jobsearch and applications
Interview Techniques
Self-employment Advice
Careers Training Advice & Guidance
Opportunities for Apprenticeships
Vacancy Matching

Nescot's Job Club will run every Thursday from 9.30am – 12.00pm. The club will receive support from visiting speakers from employers and external agencies as well as experienced staff, who'll be on hand to help.

You can contact the club at: This e-mail address is being protected from spambots. You need JavaScript enabled to view it via telephone 020 8394 8450, or visit www.nescot.ac.uk/jobclub for more details.

| | | |
| --- | --- | --- |
| Road Repairs Update | | |

Written by County Councillor Eber Kington

Friday, 23 December 2011 23:25

Kerbstones

Following a meeting in early December with the local Highways Manager I was guaranteed a works gang in the Division to tackle all the damaged/dislodged kerbstones that I have reported – and many I have not. That gang is working in the area this week and I am told that they repaired kerbs and a few slabs o/s 151 Walsingham Gardens yesterday (Wednesday) and they have tackled the worst kerbstones down Seaforth & Lymington and will be doing The Byway, Vale Rd/Cunliffe and Elmstead Gardens and hopefully some other areas by the end of the week. Surrey Highways aim to get them back after Christmas to carry on with some more. Please note the gang has been tasked to get the worst problems done first, for example where kerbstones are laying on verges etc. rather than unsightly misaligned ones.

Remaining Surface Treatment 2011-2012

In addition, a reminder that there has been a delay in undertaking the surface treatment of several roads in the Division. Pre-patching has been done but the final treatment requires warmer weather and is delayed until the spring. These roads are: Auriol Park Road, Cromwell Road, Percival Way, Preston Drive, Riverview Road, Salisbury Road (A240 end).

Highway Maintenance 2012-2013

Surrey Highways have announced their provisional Highway Maintenance programme for 2012-2013 which comprises major maintenance, surface repair, footway repair and drainage schemes. Earlier in the year County Councillors were asked to bid for 3 roads in the Division that we felt required maintenance as part of the prioritisation process. 100 councillor points were given to each of the three roads, along with points for various other criteria such as, condition data analysis, skid accidents etc. All the points for each road were added up and two countywide prioritised lists of schemes created, one for schemes that require Major Maintenance works and one for schemes that require preventative Surface Treatment works. If the budgets remain as expected Surrey Highways expect to be able to carry out Major Maintenance schemes up to and including position 63 and Surface Treatment schemes up to and including position 190.

Following discussions with representatives from SARA, Ewell Court RA and Cuddington RA, I nominated Walsingham Gardens, Oakland Way, Dewsbury Gardens. I am pleased to say that both Walsingham Gardens and Oakland Way are on the list for surface treatment next year. However, Dewsbury Gardens requires major maintenance and is listed as priority 119, with the cut-off point being scheme number 63.

In addition:

Following my conversations with local Highways officers the

full length of the footway both sides

in Seaforth Gardens will be repaired (bitmac replacing slabs – similar to Amberley Gardens). Please note only 14 roads in the whole of Surrey are prioritised for footway reconstruction, and following on so quickly on from Amberley Gardens is a real bonus for the area.
Major maintenance of the A240 from Salisbury Road northbound towards Tolworth is listed (again!). 63 schemes have been given the go-ahead (out of 1,148) and the A240 is listed as number 24 in that priority order.

I hope you all find something within the information above to bring about some Christmas cheer.

| | | |
| --- | --- | --- |
| Police non-emergency number 101 proves a success in Surrey | | |

Written by Fruzsina Toth

Wednesday, 18 January 2012 22:43

The new non-emergency telephone number - 101 - is proving a success in Surrey since its official launch on 1 September 2011.

More than 50 percent of the non-emergency calls coming into the Surrey Police contact centre are made by members of the public using 101 rather than the previous 0845 number.

The memorable 101 number has now been rolled out to all police forces across England and Wales and is expected to continue to aid the police in dealing with calls for help from the public.

101 costs 15p per call from both mobile phones and landlines, no matter how long the call lasts or what time of day it's made. Calls to 101 from telephone boxes are free.

As an alternative to 101 – a geographical number – 01483 571212 – is also available for those unable to use the 101 service (for example, if calling from abroad).

Chief Inspector Alison Barlow, from Surrey Police's Contact Centre, said: "On average Surrey Police receives around 350 emergency 999 calls a day but less than 20 percent of those require an emergency response from the police. You should only call 999 in a real emergency, for example when someone's life is in danger, a serious offence is in progress or someone is at risk of violence. For all other issues such as contacting police with a general enquiry or reporting minor crime or disorder the public should contact Surrey Police on the 101 number."

Minor crime can also be reported online, at a police station or at Surrey Police's mobile police office. For more details visit www.surrey.police.uk.

| | | |
| --- | --- | --- |
| Residents' Association Councillors Scrap Pay and Display Proposals in Epsom and Ewell | | |

Wednesday, 12 October 2011 21:19

On Tuesday 11 October Surrey County Council elected a new leader who has bowed to pressure and changed Surrey County Council's policy on Pay and Display. He announced that he is no longer insisting that Pay and Display schemes be introduced throughout Surrey. The new policy is that Local Committees (comprising the local county and borough councillors) have the freedom to decide whether or not to introduce pay and display without interference from the Conservative leader and his cabinet.

The very next day your Residents' Association county councillors (who have a majority on the Local Committee) met with Surrey County Council highway officers and scrapped all plans for Pay and Display throughout Epsom and Ewell with immediate effect. Thanks to the actions of your Residents' Association councillors, this means that Pay and Display will not be introduced in Stoneleigh Broadway or Station Approach.

This is a huge victory for our local traders, businesses and residents who have campaigned long and hard against this policy. It is a pity that the change of policy did not come with an apology from the new leader for all the stress, additional work and inconvenience caused to our local community over the last year.

Your Residents' Association County Councilor David Wood and Borough Councillors Mike Teasdale and Pamela Bradley have fought the local Conservatives' plans for Pay and Display since their announcement by Surrey County Council and we are delighted that our campaigning has been so successful.
«
Start
Prev
1
2
3
4
5
6
7
8
9
10
Next
End
»
Page 10 of 13