| | | |
| --- | --- | --- |
| Epsom Hospital meets quality standards following suprise inspection | | |
Wednesday, 12 December 2012 16:02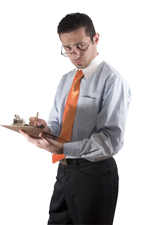 Epsom Hospital has received a clean bill of health after a recent inspection and review by the Government's healthcare watchdog, the Care Quality Commission (CQC).
The review shows that during an unannounced inspection of the hospital on 29 October 2012, the CQC found that patients were treated with respect and were involved in the decisions about their care and that the care they received met their needs and protected their rights.  It also showed they were protected from abuse and that the food and drink they received met their individual dietary needs.
In addition, the review shows that patients were cared for in a clean environment and protected from the risk of infection and that there were enough staff on duty to keep people safe and meet their health and welfare needs.
The review also found that hospital staff were properly trained and supervised to the appropriate standard, that there was an effective system in place to identify, assess and manage risk, and that we have a procedure in place to make sure that complaints are listened to and acted upon.
In total, Epsom Hospital was assessed against nine essential standards of quality and safety, which are used to assess whether people in hospital are treated well and receive high quality care. The hospital was found to be fully compliant in every category.
Dr Ruth Charlton, Joint Medical Director, said: "The Care Quality Commission has extremely high standards, so we're very pleased to have met them all.
"This is excellent news for our patients and local people, and will reassure them about the high level of care they can expect from Epsom Hospital.
Read more...
| | | |
| --- | --- | --- |
| Victory for residents as KFC planning application is refused | | |

Thursday, 06 December 2012 22:18

The Planning Committee of Epsom and Ewell Borough Council this evening refused the application to turn the former Organ and Dragon pub into a KFC restaurant and takeaway.

This was a great victory for residents who believed that having a KFC takeaway would present serious traffic problems leading to worsening queues down our side roads. This view was echoed by BP, who had also urged for the application to be refused.

A majority of Residents' Association councillors on the committee voted against KFC's plans. Conservative Councillor James Clarke voted in favour of KFC's plans despite one of his fellow Conservative councillors speaking against.

KFC indicated at the meeting that they would appeal against the decision. If this happens, your Residents' Association will be fighting tooth and nail for the decision to be upheld. This means we will need carefully to analyse Surrey County Council's report, which supported the view of KFC's traffic analyst that a takeaway on the site would not have a material impact on traffic. We will then present a compelling case to the planning inspector from Bristol. If the decision is overturned, Epsom and Ewell Borough Council will be liable for KFC's costs, which could run to £15,000. So for the sake of local traffic congestion and our borough's finances, it is vital that we fight as hard as we can to protect the decision of our council.

| | | |
| --- | --- | --- |
| Stop that fox! | | |

Friday, 16 November 2012 10:12

Love them or hate them, foxes arouse a range of reactions among residents especially around this time of year which is when their mating season falls.

The three areas of concern are digging, fouling and noise. Digging may be to create a route to and from their den, while fouling is a means of marking their territory. During the autumn their screams can be disturbing – especially in the middle of the night; this is a means of communication and is particularly apparent from December to January, the mating season.

Fox populations are self-regulating and are not on the increase as is popularly supposed. Lost adults will be replaced by cubs. There is no such thing as vacant territory, so when a fox is removed another with replace it.

It is also worth remembering that foxes are protected by a series of laws and are not classed as vermin. Mortality rates are high and life expectancy is 2-4 years in urban areas. 70-80% of cubs die before breeding.

So how do we deal with the problem in our back gardens? Local councils have learnt that control is ineffective and can be expensive and time-consuming. Residents may find deterrents are the best option:

Make your garden unattractive by not leaving food out.
Put food waste bins out on the morning of collection. Epsom and Ewell Borough Council are aware that the current food waste bins are not fox proof and are investigating other product designs.
Put mesh under sheds and outhouses.
Remove dense vegetation and overgrown areas.
Use a proprietary animal repellent (non-approved products are forbidden by law).

Further information can be obtained from The Fox Deterrence Helpline on 01892 826222 or by visiting www.foxproject.org.uk/deterrence.

| | | |
| --- | --- | --- |
| Lights on Broadway 2012 | | |

Tuesday, 20 November 2012 16:20

Stoneleigh and Auriol Residents' Association (SARA), in conjunction with the traders of Stoneleigh Broadway, are proud to present Lights on Broadway, a Christmas fair on Stoneleigh Broadway which will take place on Friday 7 December from 4-8pm.

The shops on the Broadway will be open until 8pm and there will be live music, hot food and, of course, carol singing. French circus clowns from the famous Cirque Normandie will be on hand to blow up balloons and add to the festive fun. Children can track down Santa in his grotto and enter our Christmas Hat Parade (meet at Budgens at 5.30pm to enter). Come to the SARA tent to enter our Christmas card competition and guess the number of sweets in the jar.

If you're feeling peckish, roasted chestnuts and hot German sausages will be available, or you can purchase delicious burgers and sausages from R. Radford & Sons the butcher, fish and chips from Fish & Fins or sit down for dinner at the Station public house.

Read more...

| | | |
| --- | --- | --- |
| Half term congestion in store on by-pass | | |

Monday, 22 October 2012 23:23

County Councillor Eber Kington has received the following information about about planned gas works along the A240 Kingston Road/Ewell By Pass next week. You might want to consider planning your journey to Epsom via Ruxley Lane or, if in Stoneleigh, the London Road.

Please pass on the information to friends, family and neighbours.

Dear Cllr Kington

I would like to inform you of some works being undertaken on the Ewell By pass. These works are to replace a leaking  mains gas pipe, so are absolutely necessary. The works have started today in the footway but will next week (29 October 2012) see one lane of the Ewell By Pass closed because an excavation in the road will be required.

As a resident of Epsom and Ewell  I am fully aware of the disruption this could cause, which is why the works have been coordinated to be undertaken during half term week. The lane closure will be on the section between the railway bridge (just past Stoneleigh Park Road) and Park Avenue West. The works will be completed and site cleared by Sunday 4 November.

Regards

Street Works Coordination Team Leader
Street Works Department
Surrey County Council
«
Start
Prev
1
2
3
4
5
6
7
8
9
10
Next
End
»
Page 8 of 13