| | | |
| --- | --- | --- |
| True Grit | | |
Written by County Councillor Eber Kington
Monday, 21 January 2013 11:18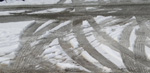 I was asked to explain Surrey Highway's policy in regard to the re-filling of grit bins in our residential streets and I reproduce the following information.
All grit bins are checked and filled prior to the start of the winter season in the third week of October. A further single mid-season refill will be undertaken following snow, only once resources become available from clearing the priority 1 and 2 networks and other affected emergency responses such as pothole repair. No ad hoc re-filling will be undertaken.
The grit has been provided for the sole purpose of treating the highway and is not for personal use. Misuse of the grit can lead to unnecessary shortages that can cause a danger to motorists. If you require grit/salt for your own property, it can be bought from major builders' merchants or large garden centres.
For further advice on Surrey County Council's policy on salting and gritting of roads please see the Salting and Gritting section on their website.
| | | |
| --- | --- | --- |
| Welcome to Snowleigh | | |

Friday, 18 January 2013 13:19

The winter weather predicted over the last few days has finally arrived, and Stoneleigh has been carpeted with a thick layer of snow. Schools have been closed and many residents have been forced to return home from work early, or not to travel in at all.

How are you coping with the snow? Please share your snow story!

| | | |
| --- | --- | --- |
| Hospital update from our MP | | |

Written by Chris Grayling

Thursday, 03 January 2013 13:26

Dear constituent

First of all, can I wish you and your family a very happy new year

I am writing to you with a further update about the future of Epsom Hospital.

The Better Services Better Value process, which is the review of services across South West London, has now extended to Epsom and the assessment work is beginning.

I have to say that the whole process is unsatisfactory, and will be unacceptable to residents in our area. I am now planning to step up campaigning against what is happening.

The most fundamental problem that we face is that this is no longer a political process, but one that is being driven by GPs across South West London.  I believe that it is right that doctors should take decisions about local services, but the problem is that doctors in Surrey are getting virtually no say in what is happening. The future of Epsom is being decided by GPs in five London boroughs, something I believe is not acceptable.

Epsom is being subjected to a review that was designed to meet the needs of SW London, and where the final decision making will be subject to a vote of NHS doctors groups in five London boroughs, plus Mid Surrey – in other words we only have one vote out of 6. The intention of the review team is to reach a decision by March, and then go to public consultation in April.

I have already received complaints from some local GPs in Surrey that they believe that they have no say in what is happening, and that they are being asked to approve pre-ordained plans. But some of our local GPs are strongly in favour of change – so opinions are divided.

To compound the issue, the review team are continuing to use figures for the level of deficit at Epsom in their presentations to, for example, London councils, that we know are now not accurate. The danger is that Epsom is written off on a false prospectus, and without the chance to really see if there is an alternative for it separate to St Helier.

There are a number of things that people locally can help with.

Read more...

| | | |
| --- | --- | --- |
| Alleyway closed between Seaforth Gardens and Amberley Gardens | | |

Friday, 18 January 2013 13:11

The alleyway between Amberley Gardens and Seaforth Gardens is closed following an electrical fire under the pavement on Wednesday evening. Firefighters were called after residents spotted smoke rising from a manhole cover on the Amberley Gardens side of the alleyway and there was a power cut.

The electricity board made the site safe and restored power, but further work is needed before the hole can be filled in. While the alleyway is closed residents need to walk either via Lymington Gardens or Thorndon Gardens. The alleyway between Seaforth Gardens and Newbury Gardens remains open.

| | | |
| --- | --- | --- |
| Sign out | | |

Friday, 14 December 2012 13:48

There has been an unsightly proliferation of illegal signs advertising paving companies in our area recently. If you spot one, it can easily be removed.

Please call the Epsom and Ewell Borough Council contact centre on 01372 732000 or contact This e-mail address is being protected from spambots. You need JavaScript enabled to view it who will happily come and remove the sign.

We ask residents not to use these companies as doing so will only encourage them to erect more illegal signs.
«
Start
Prev
1
2
3
4
5
6
7
8
9
10
Next
End
»
Page 7 of 13